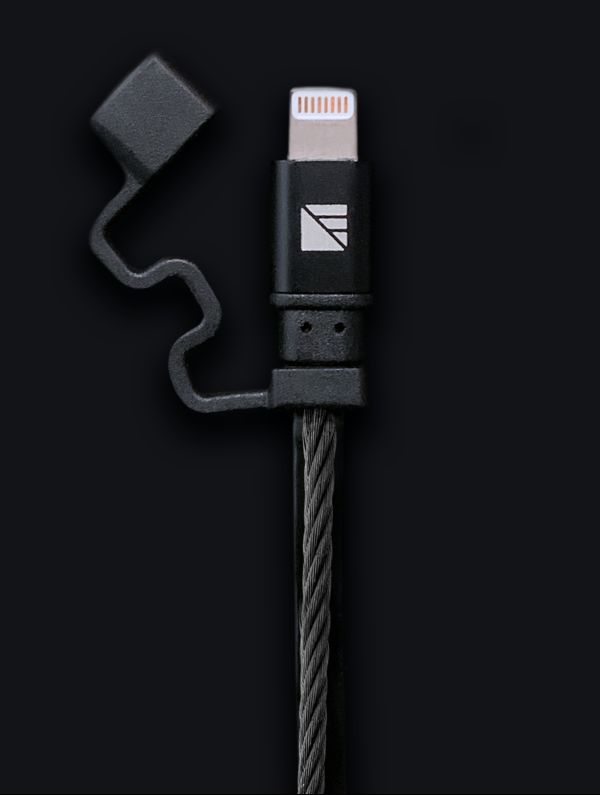 steel sheath & weatherproof cap - running the entire length of the cable is a full steel weave. Adding the needed protection from cuts and fraying.

at each tip is a tight fitting cap which assists in repelling damaging dust and moisture.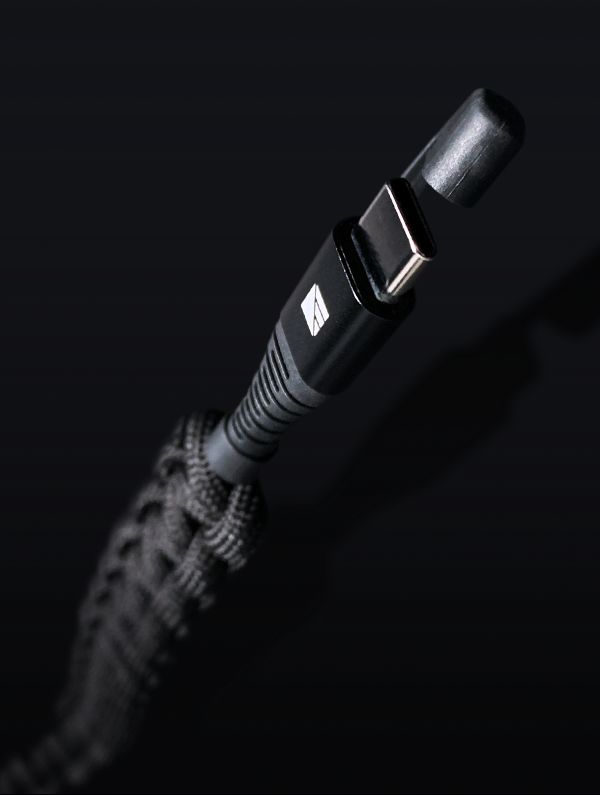 steel heads & strong neck - a steel armament protects the cable's fragile heads & reinforces the tips. This ensures there will be no unwanted breakage.

added bracing on the necks strengthens against breakng at pivot points.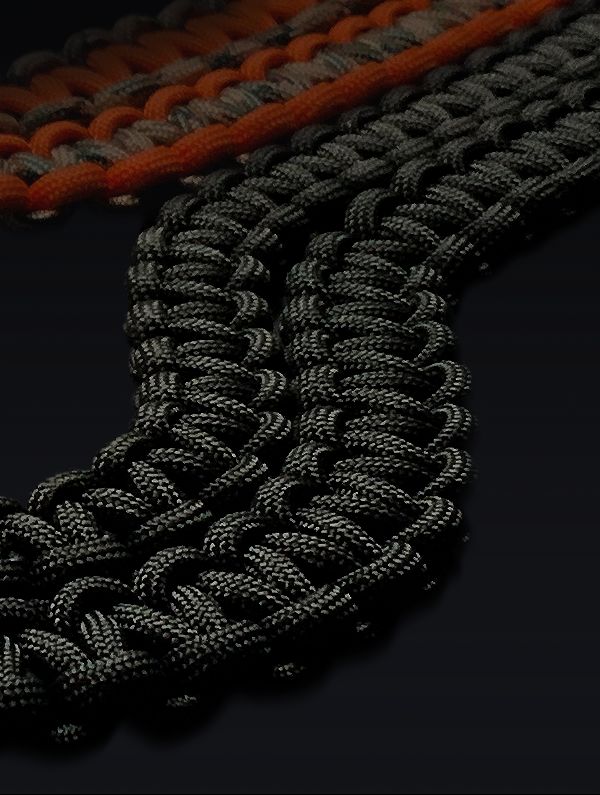 550 certified paracord - tightly braided around the already armored cable is 20 ft (6 m) of high-grade paracord.

Cutting the paracord can provide 20ft of life-saving rope in emergency scenarios.